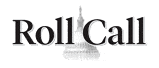 Penny Lee, who until late last year was a top aide to Senate Majority Leader Harry Reid (D-Nev.), has joined the lobbying and consulting firm Venn Strategies.
Lee, who is considered one of the hot Hill commodities heading to K Street, will be a principal in the firm starting Monday.
Although she will be restricted by a one-year lobbying ban that applies to the Senate, Lee can lobby the House and the executive branch.
"There are many opportunities in town for Democrats right now, though few if any of Penny's caliber are making the move to the private sector," said Stephanie Silverman, a co-founder of Venn. "It's not often that someone can bring to the table a mix of experience as a top aide on the Hill, in a governor's administration and across the Democratic Party. We view Penny's joining Venn as a tribute to the firm as well as an opportunity to showcase her extraordinarily diverse skill set and reach."
On the Hill, Lee was Reid's senior adviser for communications and outreach. She oversaw his communications operations and message development. The position also included working with outside groups and lobbying interests, which viewed her as a point person in the Majority Leader's office.
Previously, Lee was executive director of the Democratic Governors Association and was communications director to Pennsylvania Gov. Ed Rendell (D).
Venn's registered clients include MetLife, Southern Alliance for Clean Energy, S Corporation Association and Philanthropy Roundtable, among others. Lee is expected to focus on existing clients and also to be a rainmaker, luring new clients to the firm.
Venn opened in 2001 as a bipartisan all-female firm. The shop went co-ed in 2005.